THE KNOW –HOW OF NATURALITERIE
Discover the work shop where the Naturaliterie® mattresses are designed and fabricated in the heart of `the Provence region.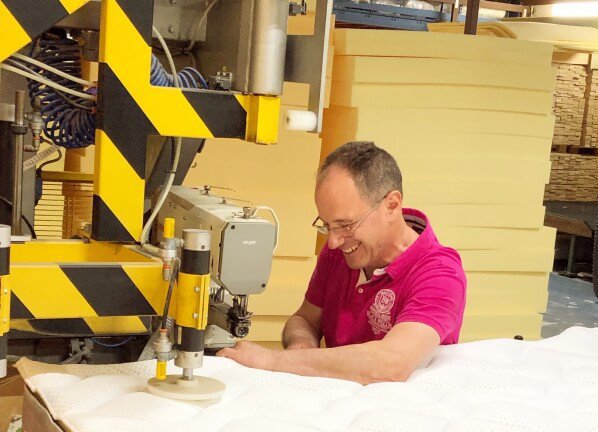 Manufacturer of mattresses, a business from father to son, for more than 45 years, , Frédéric puts all his experience and know-how at the service of a large demanding clientele.
The set of mattresses are designed and assembled within the manufacturing workshop where hand crafting is the norm.
Surrounded by his team, expert hands take care of your comfort. The sense of detail, the mastery of the craft and the know-how results in a bedding of superior quality, that is relaxing and comfortable.
This know-how is applied to each stage of manufacture, the control of raw materials, the assembly of products to deliver a mattress that will make your nights a haven of peace.
Obviously the manufacture requires automatic machines to assemble certain parts of the mattress. However, a multitude of operations remain and are always done manually. These operations provide a unique quality and an optimal level of finish when Frédéric's team takes over from the machines to manually provide the distinct touch to apply the final touches.
The requirement is perfection and it is for this reason that Naturaliterie® proposes innovating products of quality that are perfectly adapted to your needs.